How can I print restaurant receipts for my online orders?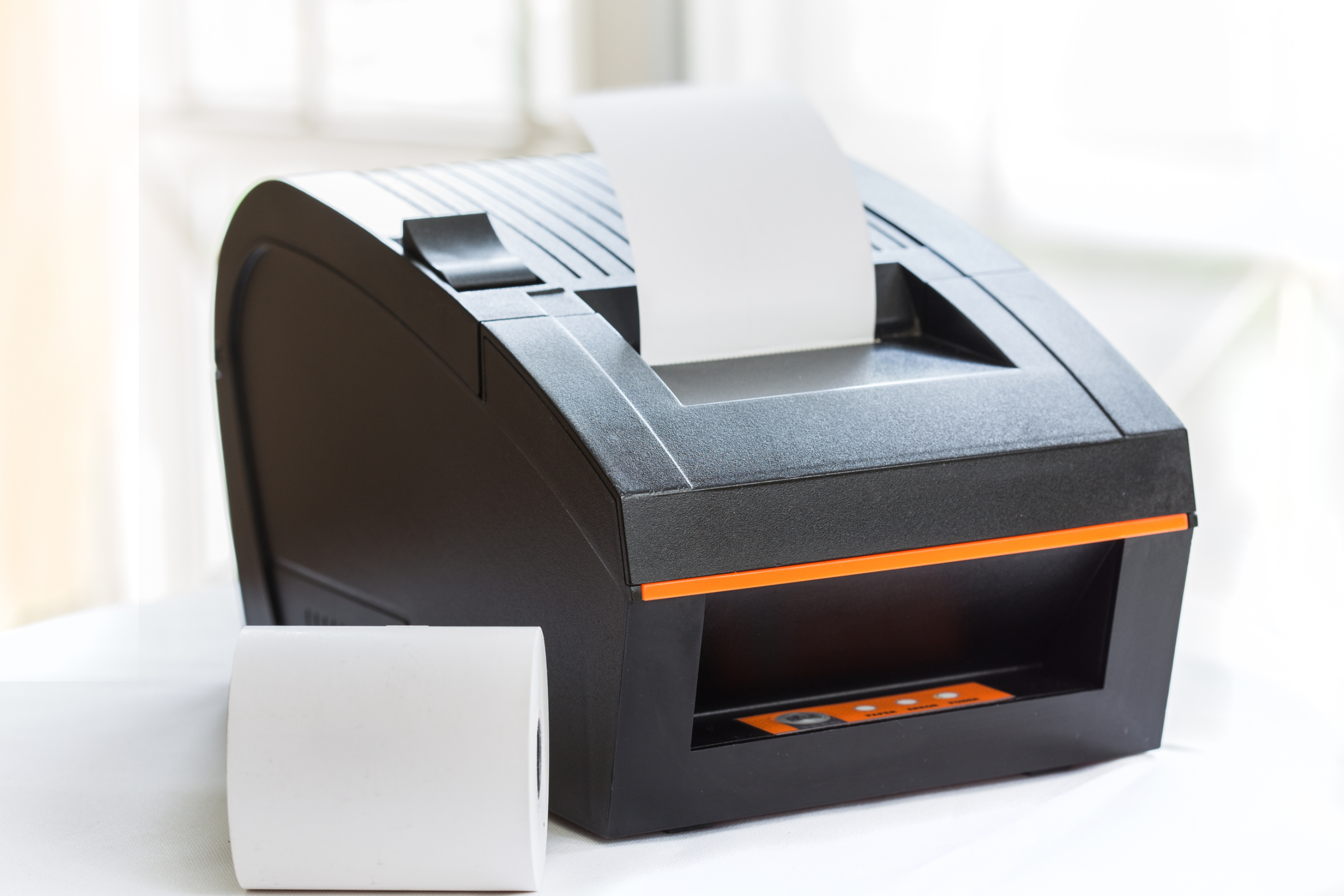 We are thrilled to announce a new milestone for Instalacarte, the leading provider of the free QR code menu and ordering for the restaurant industry. We have expanded our capabilities to now include seamless printing of orders and tickets from the Instalacarte. Printing tickets in your kitchen allows you to collect dine-in, takeout, or delivery orders instantly when your customers place them on their phones. This efficient process eliminates the need for a waiter and minimises waiting time.
Is My Printer Supported? Yes, it is!
At Instalacarte, we understand the importance of flexibility and compatibility when it comes to integrating with existing restaurant systems. That's why we have designed our printing feature to work with a wide range of printers. Our system utilises the drivers already installed on your computer, ensuring smooth communication between Instalacarte and your printer. So, if you can print to it, it's likely supported!
Easy Integration, Streamlined Operations:
Integrating your printer with Instalacarte is a simple and straightforward process. As long as your printer is supported, you can enjoy the benefits of printing orders and tickets directly from the Instalacarte platform. By eliminating the need for manual entry, restaurants can enhance efficiency, reduce errors, and provide a smoother workflow for their staff.
How to Get Started:
To start printing dine-in, takeout and delivery orders and tickets with Instalacarte, upgrade to our Smart or Pro plan and contact us at info@instalacarte.com so we'll set you up in no time!
If you're ready to unlock the benefits of seamless printing with Instalacarte, sign up today and take your restaurant's operations to the next level!
For more information, support, or any inquiries, please reach out to our team at info@instalacarte.com.
Supported Printer Models:
Instalacarte supports all Argox printers, including:
Instalacarte supports all Bixolon printers, including:
BIXOLON SLP-DX420
BIXOLON SLP-T400
BIXOLON SRP-275
BIXOLON SRP-330
BIXOLON SRP-350II
BIXOLON SRP-350plus
BIXOLON SRP-F310
Instalacarte supports all Brother printers, including:
Brother DCP-1510
Brother DCP-7055
Brother DCP-7065DN
Brother DCP-8085DN
Brother DCP-8110DN
Brother DCP-9020CDW
Brother DCP-L2500D
Brother DCP-L2520DW
Brother DCP-L2540DW
Brother DCP-L8400CDN
Brother HL-1110
Brother HL-1200
Brother HL-1210W
Brother HL-2030
Brother HL-2130
Brother HL-2140
Brother HL-2230
Brother HL-2240
Brother HL-2240D
Brother HL-2250DN
Brother HL-2270DW
Brother HL-2280DW
Brother HL-3140CW
Brother HL-3142CW
Brother HL-3150CDW
Brother HL-3170CDW
Brother HL-3180CDW
Brother HL-4140CN
Brother HL-4150CDN
Brother HL-5340D
Brother HL-5350DN
Brother HL-5370DW
Brother HL-5380DN
Brother HL-5450DN
Brother HL-5470DW
Brother HL-6180DW
Brother HL-L2300D
Brother HL-L2315D
Brother HL-L2320D
Brother HL-L2340D
Brother HL-L2360D
Brother HL-L2380DW
Brother HL-L2390DW
Brother HL-L5100DN
Brother HL-L5200DW
Brother HL-L6200DW
Brother HL-L6400DW
Brother HL-L8350CDW
Brother MFC-7340
Brother MFC-7360N
Brother MFC-7460DN
Brother MFC-7820N
Brother MFC-7840W
Brother MFC-7860DW
Brother MFC-8480DN
Brother MFC-8710DW
Brother MFC-8910DW
Brother MFC-9130CW
Brother MFC-9320CW
Brother MFC-9330CDW
Brother MFC-9335CDW
Brother MFC-9340CDW
Brother MFC-9970CDW
Brother MFC-J470DW
Brother MFC-J475DW
Brother MFC-J480DW
Brother MFC-J5620DW
Brother MFC-J6920DW
Brother MFC-L2700DW
Brother MFC-L2707DW
Brother MFC-L2710DW
Brother MFC-L2720DW
Brother MFC-L2740DW
Brother MFC-L5800DW
Brother MFC-L5850DW
Brother MFC-L5900DW
Brother MFC-L8600CDW
Brother MFC-L8850CDW
Brother QL-1050
Brother QL-1060N
Brother QL-1060N LE
Brother QL-500
Brother QL-550
Brother QL-560
Brother QL-570
Brother QL-570 LE
Brother QL-700
Brother QL-710W
Brother QL-720NW
Brother QL-800
Brother QL-820NWB
Brother TD-4000
Instalacarte supports all Canon printers, including:
Canon iB4000
Canon iR1730/1740/1750
Canon LBP2900
Canon LBP6000/LBP6018
Canon LBP6030/6040/6018L
Canon LBP6670
Canon LBP7100C/7110C
Canon MB2100
Canon MB2700
Canon MF210
Canon MF220
Canon MF230
Canon MF240
Canon MF4700
Canon MF5900
Canon MF620C
Canon MF8200C
Canon MG2500
Canon MG2900
Canon MG3000
Canon MG3600
Canon MG5700
Canon MG7700
Canon MX450
Canon MX490
Canon MX870
Canon MX920
Canon SELPHY CP1200 WS
Instalacarte supports all Citizen printers, including:
CITIZEN CLP-521
CITIZEN CLP-521Z
CITIZEN CL-S300
CITIZEN CL-S400DT
CITIZEN CL-S400DTZ
CITIZEN CL-S521
CITIZEN CL-S521Z
CITIZEN CT-S310
CITIZEN CT-S310II
Instalacarte supports all Datamax printers, including:
Datamax-O'Neil E-4204B MarkIII
Datamax-O'Neil E-4204B Mark III
Datamax-O'Neil E-4205A Mark III
Datamax-O'Neil M-4206 Mark II
Instalacarte supports all Dell printers, including:
Dell 1130 Laser Printer
Dell 2350dn Laser Printer PS3
Dell 2350dn Laser Printer XL
Dell B1260dn Mono Laser Printer
Dell B2360d-dn Laser Printer XL
Dell B3460dn Laser Printer
Dell C1760nw Color Printer
Dell C3760dn Color Laser
Dell Color MFP H625cdw
Dell Laser Printer 5210n
Dell Printer E310dw
Instalacarte supports all Dymo printers, including:
DYMO LabelWriter 400
DYMO LabelWriter 400 Turbo
DYMO LabelWriter 450
DYMO LabelWriter 450 DUO
DYMO LabelWriter 450 Turbo
DYMO LabelWriter 450 Twin Turbo
DYMO LabelWriter 4XL
Instalacarte supports all EC printers, including:
EC PM-5890X
EC Printer EC-80320
Instalacarte supports all Ecosys printers, including:
ECOSYS M2035dn
ECOSYS P2135dn
Instalacarte supports all Epson printers, including:
EPSON ET-4550
EPSON FX-890
EPSON L220
EPSON LX-350
EPSON TM-C3500
EPSON TM-L90
EPSON TM-T20
EPSON TM-T20II
EPSON TM-T70
EPSON TM-T70II
EPSON TM-T81
EPSON TM-T82II
EPSON TM-T88III
EPSON TM-T88IV
EPSON TM-T88V
EPSON TM-U220
EPSON WF-2760
EPSON WF-3620
EPSON WF-3640
EPSON WF-4640
EPSON WF-4730
EPSON WF-4740
EPSON WF-5110
EPSON WF-7620
Instalacarte supports all Godex printers, including:
Godex DT4x
Godex EZ520
Godex G300
Godex G500
Godex RT200i
Instalacarte supports all Gprinter printers, including:
Gprinter GP-1324D
Gprinter GP-3120TU
Instalacarte supports all Honeywell printers, including:
Instalacarte supports all HP printers, including:
HP Color LaserJet CP1510
HP Color LaserJet CP4020
HP Color LaserJet M553
HP Color LaserJet Pro M252
HP Color LaserJet Pro M252dw
HP Color LaserJet Pro M452
HP Color LaserJet Pro MFP M177
HP Color LaserJet Pro MFP M277
HP Color LaserJet Pro MFP M377
HP Color LaserJet Pro MFP M476
HP Color LaserJet Pro MFP M477
HP Deskjet 1510
HP DeskJet 2130
HP Deskjet 2510
HP Deskjet 2540
HP DeskJet 2600
HP DeskJet 3700
HP ENVY 4500
HP ENVY 7640
HP LaserJet 1010 HB
HP LaserJet 1018
HP LaserJet 1020
HP LaserJet 1300
HP LaserJet 1320
HP LaserJet 200 color
HP LaserJet 400
HP LaserJet 400 M401
HP LaserJet 400 M401dne
HP LaserJet 400 M401n
HP LaserJet 400 MFP M425
HP LaserJet 4200/4300
HP LaserJet 4250
HP LaserJet 4350
HP LaserJet 500 color M551
HP LaserJet 600 M601 M602 M603
HP LaserJet 600 M601 UPD
HP LaserJet M101-M106
HP LaserJet M203-M206
HP LaserJet M400
HP LaserJet M402dn
HP LaserJet M402dw
HP LaserJet M402n
HP LaserJet M506
HP LaserJet M604
HP LaserJet M605
HP LaserJet MFP M129-M134
HP LaserJet P1005
HP LaserJet P1006
HP LaserJet P1505
HP LaserJet P2015
HP LaserJet P2035
HP LaserJet P2035n
HP LaserJet P2050
HP LaserJet P2055dn UPD
HP LaserJet P2055x
HP LaserJet P3010
HP LaserJet P3011/P3015
HP LaserJet P4014/P4015
HP LaserJet P4014 UPD
HP LaserJet P4015 UPD
HP LaserJet P4515
HP LaserJet P4515 UPD
HP LaserJet Professional M1132 MFP
HP LaserJet Professional M1212nf MFP
HP LaserJet Professional M1217nfw MFP
HP LaserJet Professional P1102
HP LaserJet Professional P1102w
HP LaserJet Professional P1109w
HP LaserJet Professional P1606dn
HP LaserJet Pro M12w
HP LaserJet Pro M201-M202
HP LaserJet Pro M402-M403 n-dn
HP LaserJet Pro M402-M403 n-dne
HP LaserJet Pro M501
HP LaserJet Pro MFP M125-M126
HP LaserJet Pro MFP M125nw
HP LaserJet Pro MFP M127fn
HP LaserJet Pro MFP M127fw
HP LaserJet Pro MFP M127-M128
HP LaserJet Pro MFP M225-M226
HP LaserJet Pro MFP M25-M27
HP LaserJet Pro MFP M26nw
HP LJ300-400 color M351-M451
HP LJ300-400 color MFP M375-M475
HP OfficeJet 250 Mobile
HP OfficeJet 3830
HP Officejet 4500 G510g-m
HP Officejet 4620
HP Officejet 4630
HP OfficeJet 4650
HP Officejet 5740
HP Officejet 6600
HP Officejet 6700
HP Officejet Pro 6830
HP OfficeJet Pro 6960
HP OfficeJet Pro 6970
HP OfficeJet Pro 7740
HP Officejet Pro 8100
HP Officejet Pro 8600
HP Officejet Pro 8610
HP Officejet Pro 8620
HP Officejet Pro 8630
HP OfficeJet Pro 8710
HP OfficeJet Pro 8720
HP Officejet Pro X476dw MFP
HP Officejet Pro X576dw MFP
HP PageWide Pro 477dw MFP
HP Photosmart 5520
HP Photosmart D110
HP Photosmart Prem C410
Instalacarte supports all Konica Minolta printers, including:
KONICA MINOLTA C360
KONICA MINOLTA C364
KONICA MINOLTA C652
KONICA MINOLTA C658
Instalacarte supports all Kyocera printers, including:
Kyocera ECOSYS M3540dn
Kyocera ECOSYS P2040dn
Kyocera ECOSYS P6021cdn KX
Kyocera FS-2020D KX
Kyocera FS-3920DN KX
Instalacarte supports all Lexmark printers, including:
Lexmark CX510
Lexmark E250dn
Lexmark E260dn
Lexmark MS310
Lexmark MS810
Lexmark MX310
Lexmark Pro200-S500
Instalacarte supports all Mitsubishi printers, including:
Instalacarte supports all MP printers, including:
Instalacarte supports all OKI printers, including:
OKI C822
OKIDATA ML320/1 TURBO
OKIDATA ML320 TURBO/D
OKI LE810
Instalacarte supports all Ricoh printers, including:
RICOH SP 211 DDST
RICOH SP C250SF
Instalacarte supports all Rollo printers, including:
Instalacarte supports all Rongta printers, including:
RONGTA 58mm
Rongta RP4xx
RONGTA RP80
Instalacarte supports all Sam4s printers, including:
Instalacarte supports all Samsung printers, including:
Samsung C1810
Samsung M2020
Samsung M2070
Samsung M262x 282x
Samsung M267x 287x
Samsung M283x
Samsung M288x
Samsung M332x 382x 402x
Samsung ML-1660
Samsung ML-2160
Samsung ML-2950
Samsung SCX-3400
Samsung SCX-4623
Instalacarte supports all SATO printers, including:
SATO CG408
SATO CG408DT
SATO CG412
SATO CG412DT
SATO CL4NX 203dpi
SATO D512
SATO WS408
SATO WS408DT
SATO WS412
Instalacarte supports all Star printers, including:
Star BSC10
Star TSP100 Cutter (TSP143)
Star TSP 100W
Star TSP143
Star TSP143IIILAN Cutter
Star TSP143IIIW Cutter
Star TSP143LAN Cutter
Star TSP650II Cutter (TSP654II)
Star TSP700 (TSP743)
Instalacarte supports all TSC printers, including:
TSC DA200
TSC TDP-225
TSC TDP-244
TSC TDP-247
TSC TTP-244 Pro
Instalacarte supports all Xerox printers, including:
Xerox Phaser 3020
Xerox Phaser 3250
Xerox Phaser 3260
Xerox WorkCentre 6605DN
Instalacarte supports all Zebra printers, including:
UPS Thermal 2844
ZDesigner 105SL
ZDesigner 105SLPlus
ZDesigner GC420d
ZDesigner GC420t
ZDesigner GK420d
ZDesigner GK420t
ZDesigner GK888t
ZDesigner GT800
ZDesigner GX420d
ZDesigner GX420t
ZDesigner GX430t
ZDesigner LP 2824
ZDesigner LP 2824 Plus
ZDesigner LP 2844
ZDesigner LP 2844-Z
ZDesigner QL 420/QL 420 Plus
ZDesigner QLn420
ZDesigner S4M
ZDesigner TLP 2824 Plus
ZDesigner TLP 2844
ZDesigner TLP 2844-Z
ZDesigner TLP 3844-Z
ZDesigner ZD410
ZDesigner ZD420
ZDesigner ZD500
ZDesigner ZD500R
ZDesigner ZM400
ZDesigner ZT220
ZDesigner ZT230
ZDesigner ZT410
Zebra 2348 Plus
Zebra 2844
Zebra-FDX ZM400
Zebra-FDX ZT400
Zebra GC420d
Zebra GK420d
Zebra GK420t
Zebra GK888t
Zebra GX420d
Zebra LP2824 Plus
Zebra LP2844
Zebra S4M
Zebra S4MDT
Zebra Technologies ZTC GC420d
Zebra Technologies ZTC GK420d
Zebra Technologies ZTC GK420t
Zebra Technologies ZTC GX420d
Zebra Technologies ZTC GX430t
Zebra Technologies ZTC LP 2824 Plus
Zebra Technologies ZTC ZD410
Zebra Technologies ZTC ZD420
Zebra Technologies ZTC ZP 450
Zebra Technologies ZTC ZP 500
Zebra Technologies ZTC ZP-550e
Zebra Technologies ZTC ZT230
Zebra UPS 2844
Zebra UPS ZT230
Zebra UPS ZT400
Zebra Z4M Plus
Zebra ZM400DT
Zebra ZP 450
Zebra ZP 450 CTP
Zebra ZP455
Zebra ZP 500
Zebra ZT230
Please note that this is not an exhaustive list. Even if your printer model is not mentioned here, it should still work seamlessly with Instalacarte. Our goal is to provide a flexible solution that accommodates a wide range of printer options.