How to make QR Code for a Menu?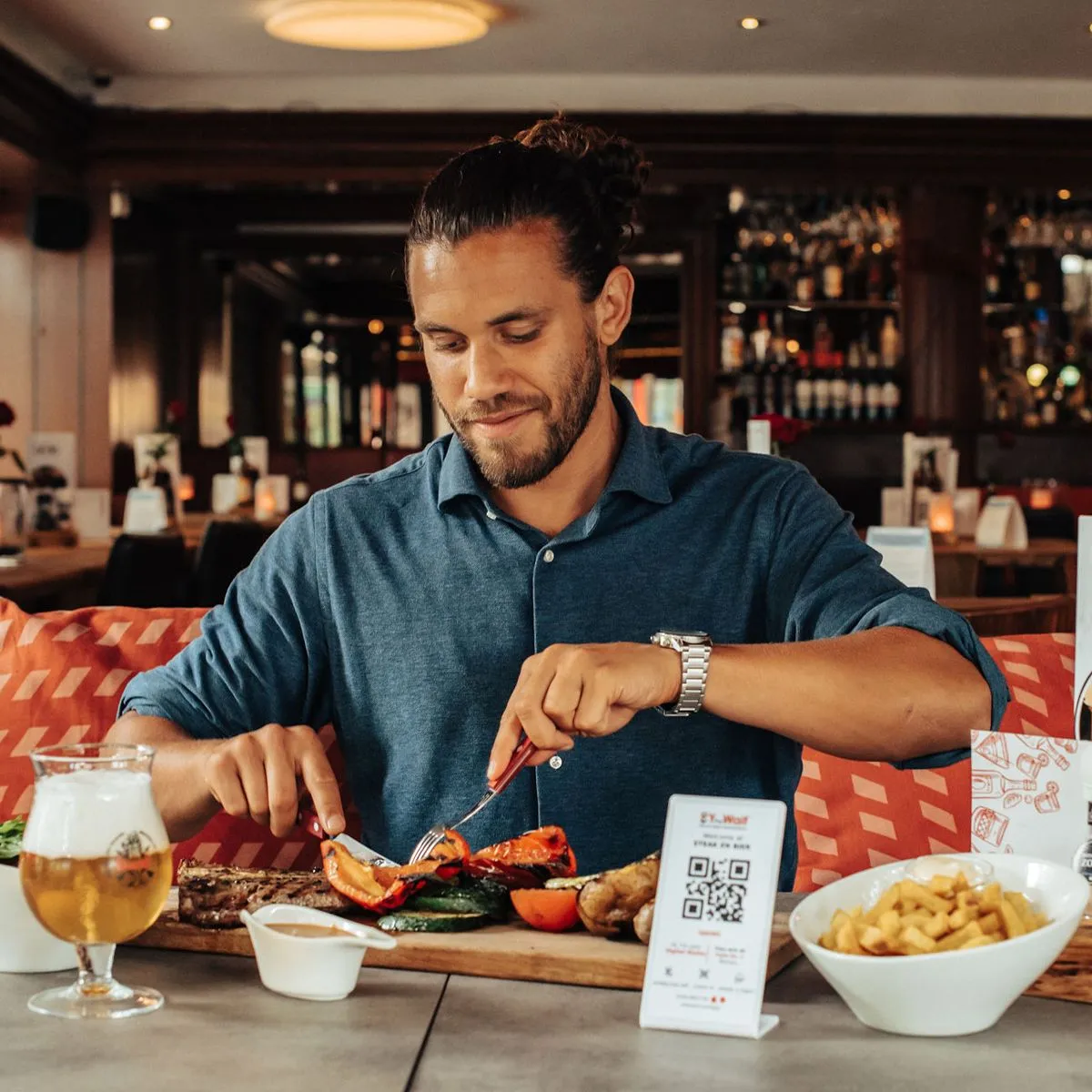 Having a practical digital menu for your eatery can help to overcome order serving challenges faced by different eateries. Create a QR code for your restaurant menu and redefine the way how your customers interact with waiters. Adding a QR code to your food menu encourages customers to look at the menu and place orders online or offline.
QR Code Menu for Food Businesses
Creating a QR code for your restaurant menu is beneficial as it will help you to promote your business with ease. It is the ideal way of ordering food from any restaurant by scanning printed or digital copies of it with their smartphone or tablet.
How to Create QR Menu for Restaurant?
Either you can hire a team of developers who will charge thousands of dollars or you can opt for a better option. If you are interested in a free QR code menu for restaurants, you can create a QR code with the help of a QR menu maker. Here are some insights about using a QR menu maker for your food business.
Generate Digital Menu with QR Menu Maker
Instead of wasting resources on paid templates and custom development, we recommend using Instalacarte for the digital menu. It is an online tool that offers a free QR code menu for restaurants with all the options and features of practical menus. Here are some simple steps to create a free QR menu for a restaurant with a free QR menu maker:
1. Take Attractive Photos of Food Items
Attractive photos can make big difference so make sure to use the right lighting settings to focus on details.
2. Upload Photos to Instalacarte
Now, upload those food pictures to Instalacarte and use this free QR code menu maker to generate a unique digital menu for your business.
3. Display your QR Menu for Customers
Now, print the digital food menu QR code and display it on tables so that customers can scan and access the menu.
Get your Free QR Menu now!
If you also want to add contactless ordering to your business, visit Instalacarte, a free QR menu maker, and get a unique QR menu within minutes. It is all free and exceptionally good.