Enhancing Restaurant Efficiency: Instalacarte and Loyverse POS Join Forces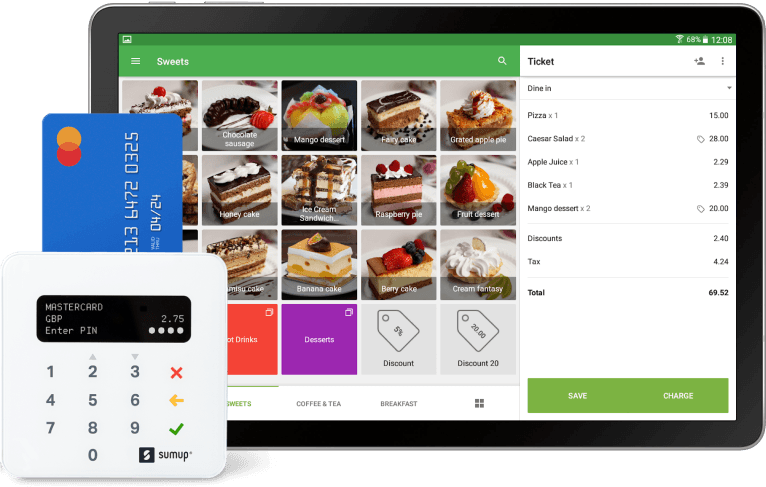 In an exciting development for the restaurant industry, Instalacarte has recently announced their plan to establish integration with Loyverse POS, aiming to revolutionize the way restaurants manage their operations. This collaboration brings together two innovative companies, each with its own strengths, to provide an enhanced and streamlined experience for restaurant owners and staff. Let's explore how this integration is set to benefit the industry.
1. Seamless Integration:
One of the key advantages of the integration between Instalacarte QR menu and ordering and Loyverse POS is the seamlessness between their respective platforms. Instalacarte, renowned for its exceptional online menu creation, and Loyverse POS, a leading point-of-sale system, have combined their expertise to offer a comprehensive solution for restaurants. This integration allows for the smooth synchronization of menu updates and sales management, ensuring accurate and up-to-date information across the board.
2. Enhanced Efficiency:
With the joint efforts of Instalacarte and Loyverse POS, restaurant owners can now streamline their operations and improve efficiency. Loyverse POS provides robust features such as order management, while Instalacarte offers visually appealing digital menus that captivate customers. The integration of these platforms empowers restaurants to efficiently handle orders, manage inventory, and provide a seamless dining experience, ultimately leading to improved customer satisfaction and increased revenue.
3. Data-driven Insights:
The integration also brings the advantage of data-driven insights to restaurant owners. Loyverse POS offers comprehensive analytics and reporting tools that provide valuable information on sales trends, customer behavior, and inventory management. By integrating this data with Instalacarte's menu platform, restaurants gain a deeper understanding of their customers' preferences, enabling them to make informed decisions about menu offerings, pricing strategies, and promotional campaigns.
4. Cost-effectiveness and Scalability:
Instalacarte and Loyverse POS understand the importance of cost-effectiveness for small and medium-sized restaurants. This integration offers flexible pricing options that cater to various business sizes and budgets. Moreover, both platforms are scalable, allowing restaurants to adapt and grow while maintaining a seamless user experience. This scalability ensures that restaurants can easily expand their operations without the hassle of transitioning to new systems or sacrificing efficiency.
Conclusion:
The integration between Instalacarte and Loyverse POS marks an exciting development in the restaurant industry. By combining their expertise and resources, these two companies are set to enhance restaurant efficiency, provide seamless integration, and empower owners with valuable insights. Restaurant owners can now focus on delivering exceptional dining experiences while relying on a comprehensive and user-friendly system. The future looks promising for restaurants that choose to embrace this integration, as it promises to revolutionize the way they manage their operations and delight their customers.