ProfeeTips Unveils Free Service and Personalized Tip Collections.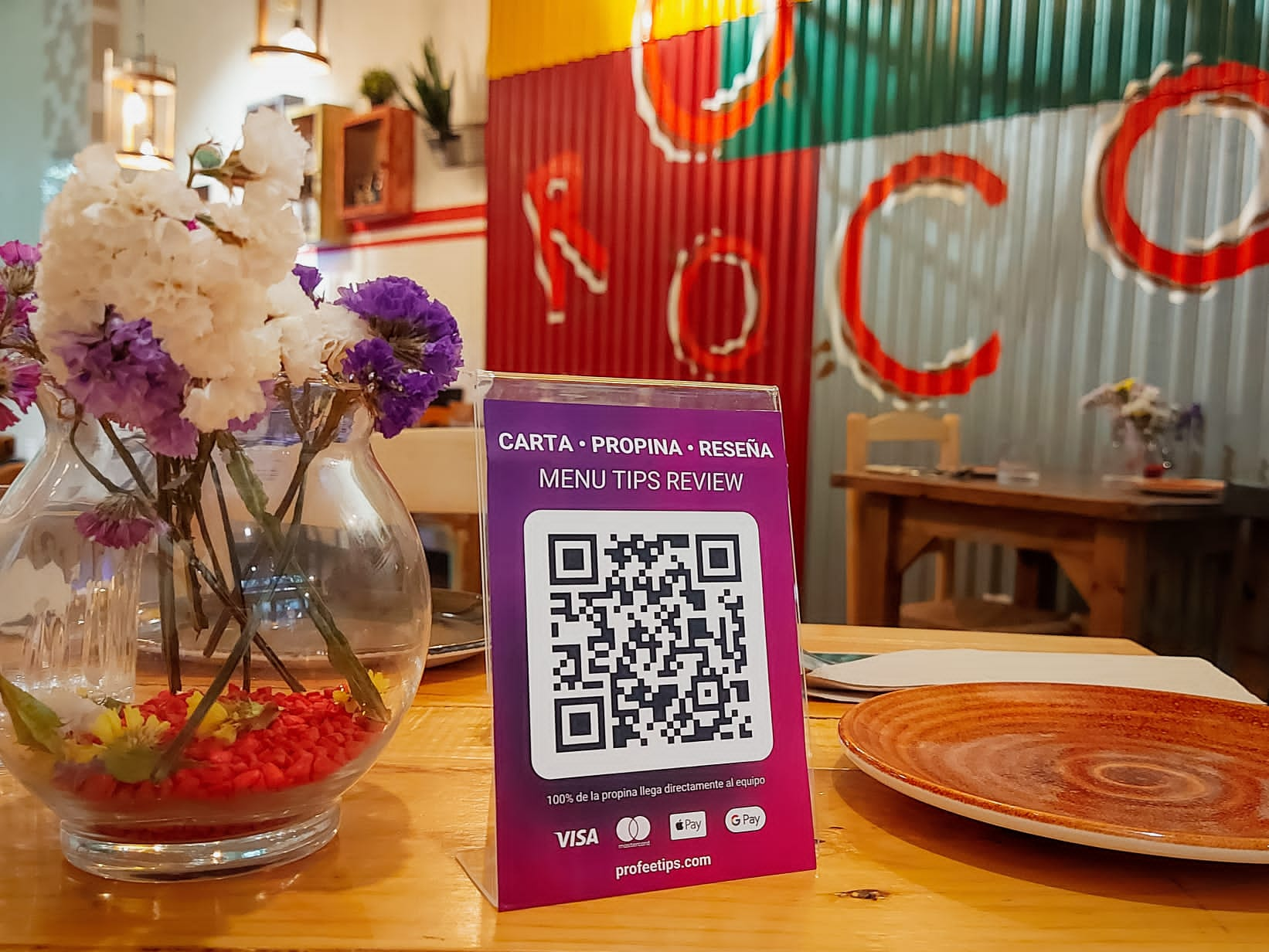 We're delighted to introduce you to an incredible offering that will transform your restaurant operations and empower your staff – ProfeeTips. As partner of the globally recognized fintech company Profee, operating in 50+ countries, Instalacarte brings you an unrivalled digital tips service.
ProfeeTips provides your team with a seamless and convenient way to receive tips, resulting in a significant increase in their earnings. With cash payments declining by 30% annually, it's crucial to offer alternative tipping methods, such as Google/Apple Pay or direct collection from your customers' bank cards. This not only elevates your team's job satisfaction, but also ensures exceptional customer service.
Profeetips integration with Instalacarte's electronic menu takes your tipping experience to the next level. We offer a fully customizable landing page that enhances conversion rates by an astounding 55%. And here's the best part – there are no costs, monthly fees, or any obligations. The Instalacarte and ProfeeTips service is completely free for your business.
Imagine the impact when your team can collect tips personally, with their own personalised electronic wallets. Each team member can have their photo displayed, alongside a dedicated button to access their electronic wallet. It's a unique touch that adds a personal connection with your customers and enhances their dining experience.
But that's not all. Our digital tipping system, facilitated by QR codes, has proven to increase staff tips by over +60%. Additionally, Instalacarte's QR menu significantly reduces waiting time per table, resulting in faster table turnover. This means you can serve more customers during busy shifts, boosting your restaurant's revenue and efficiency.
Rest assured that all tip transfers go directly to your team, bypassing the restaurant's accounts. It's a straightforward and secure process that ensures your staff receives their tips promptly. Moreover, the instantaneous nature of our transfers eliminates any delays, enabling your team members to access their hard-earned tips immediately.
As an added advantage, our customizable landing page integrates seamlessly with your social networks, amplifying your marketing efforts and expanding your followership. It's a powerful tool that elevates your online presence and enhances customer engagement. Direct shortcuts to Google maps reviews increase the number of reviews from +50%.
To simplify funds withdrawal and distribution among your team members, we provide a debit VISA card. This streamlines your restaurant's accounting processes, making tip distribution transparent and straightforward.
Profeetips review widget feature that helps filter negative reviews. Any reviews with low ratings will be sent directly to the manager for their attention, while positive evaluations will be automatically directed to your Google business profile's reviews section. This ensures that you can effectively manage and address any concerns while showcasing your positive customer feedback.
Don't miss this incredible opportunity to transform your restaurant's tipping experience. Join ProfeeTips and Instalacarte today, and unlock the exceptional advantages of our free service, customizable landing page, and the ability for your team members to collect tips personally. Elevate your restaurant's operations and empower your staff for a truly remarkable dining experience.